Welcome to the Spiritual Integrity Radio Show!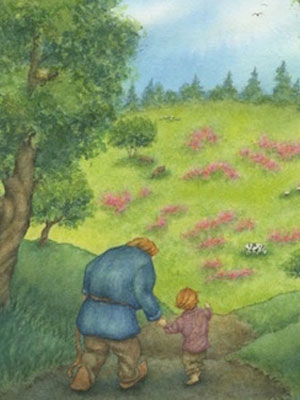 Hello, and welcome to my radio show: Spiritual Integrity. I'm Eliel Fionn, an intuitive who helps clients to understand and love themselves more fully.
I will remind you of aspects of yourself you may have forgotten.
I'll give you insight into patterns that may be holding you back from success in relationships, career, and personal development.
I'll make suggestions for practices you can try that will encourage personal growth.
Intuition is a marvelous skill to access and expand upon. It is my goal to help you dive deeper and access the information so that you can have the life you dream of. It's possible!
Listen to this podcast, which includes an introduction to who I am, my services, and my background. You'll also find a Q&A with journalist Hope Katz Gibbs, who helped me create my website and is co-hosting my podcasts. We both wish you health, healing, and happiness.
To talk more, send me an email: eliel@elielfionn.com. 
Illustration by Nancy Bright from, "The Meadow," by Eliel Luna Fionn