Being Sensitive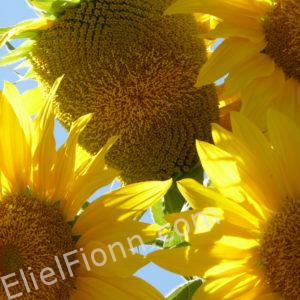 Maybe you've been to a doctor's office and were told that despite your symptoms, there's nothing wrong with you and therefore, it's all in your head. And by the time your ailment shows up on a test, it's become much more serious.
Maybe you avoid stores with strong scents, and you avoid going to concerts or the theater, because people wearing cologne or perfume make you nauseous. And you get tired of explaining to friends why you won't go to concerts with them; loud noise gives you a headache and wearing earplugs all of the time isn't fun.
I use the word "sensitive" to describe someone who perceives at a heightened rate, feels things deeply, and notices or experiences energy, emotion, and sensations that others may not. Many of us are sensitive on different levels and to different stimuli, and that may even vary one day to the next.
Physically sensitive individuals may: experience extreme side effects when taking medicine, and in fact may respond better to wholistic medicine like naturopathic, homeopathic, energy work, or acupuncture. They may have food allergies, react poorly to changes in the environment, and notice the effects of pesticides, Wifi, perfumes, and pollutants. They may be able to discern between scents easily, and startle easily at sudden sounds.
Sensitive folks may respond badly to being touched, even casually, by people they don't know. They may dislike labels on their clothing and complain about rough seams. They may feel pain more quickly and intensely than the average person. They also may be highly attuned to their bodies and feel sensations at subtle levels that most people aren't even aware is possible, like feeling the coursing of blood though their veins, micro movements of fascia and ligaments, etc. They may discern shifts of energy with their hands.
Continue reading→