My Friend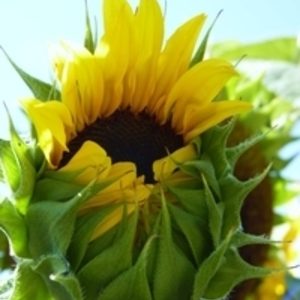 I lost a friend again yesterday.
I say again, because I originally lost her when we were 12 years old. She was one of those kids who never had an awkward phase, never looked clumsy or gangly, but was always stunning. I remember seeing her baby pictures on the wall of her mom's apartment and marveling at her beauty as a newborn. I watched people take a deep breath when they first saw her, and then stare as if they couldn't help themselves. Sometimes they couldn't even talk.
When we first met in school, we were nine years old, and I was both skinny and gawky. I trailed along after her like a grateful puppy. She was smart, creative, and had a deep belly laugh that made you want to join in, even when you weren't sure why she was laughing.
She was the kind of friend that was not only fun, but easy to talk to. We did art projects and ran around outside. We had far ranging conversations about life and death and why some people are popular and some aren't. We wrote a poem called, "What is it Like to Die?" and other less serious ones. We wrote stories together and could tell each other anything.
We were almost ten years old when she told me that one of her parents' friends had climbed into bed with her at a party. I didn't really know what it meant, or why an adult would do that. I didn't know about inappropriate touching, only that my friend was constantly being gawked at by boys and men, and now she was telling me something I didn't understand. "Why did he do that?" I asked.
She told me that he was probably drunk, and it wasn't the first time someone had acted like that with her. I had no idea what to say, but she looked okay while she was telling me, not particularly upset or angry. I asked her if her parents knew, but she said they were drunk and there was no one to tell. I didn't realize then that she was already resigned to that sort of behavior. I did have a fleeting thought that I was glad I wasn't pretty. It wasn't until years later that I realized that kind of thing could happen to anyone, pretty or not.Continue reading→