On Narcissism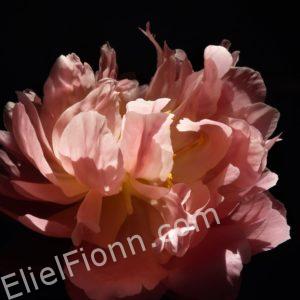 Many of us have the experience of dealing with narcissists. In some ways, the self-centered, isolationism of narcissism may partly be a function of the human experience. To originate from oneness and a connection to the entire universe, and then incarnate into a separate, tiny human form would seem to focus one's attention on self and the relationship of everything in the world to the self. Our individual personalities, body, psyche, ego strategies, and senses help promote this feeling of, "I'm alone in here, and everything and everyone else is peripheral." The development from child to self-actualized adult means moving from that self-centered existence into a greater relationship with other human beings, living creatures, and the world in general. How then do we develop engaged, deeply nourishing relationships with others, and experience true intimacy?
There are many theories of human development, psychological, emotional, physical, and spiritual. And there are many paradoxes in developing a healthy sense of self. From an initial dependent state, we need to develop autonomy and self-responsibility, as well as a deep and abiding connection to others. If we do not attach properly to our primary caregivers, we may have difficulty forming healthy, trusting relationships later in life. And if we do not learn detachment from our own emotions, we may not achieve any mastery over them, and may also sabotage our relationships as well as our personal development. Attachment and detachment then, are both required in order to have healthy intimate relationships.
What happens if one or more of your primary caregivers is a narcissist? First, emotional immaturity isn't the same as narcissism, nor is the creative urge to focus on one's work. Self-care is not narcissism, and people may behave selfishly at times without being narcissists. There may be a confusion for children raised by a narcissist about when and where they are able to get their own needs met, or even if they are allowed to have them. Having parents who set boundaries and enforce them is not narcissism. The bandying about of the word narcissist when someone does not agree with us or insists on having their own way, helps to cloud the issue of what narcissism is. We all have motivations based on self-interest. If we didn't, none of us would be alive.
Narcissists may treat others as if they don't exist except in the presence of the narcissist, or when they are useful. Children of narcissists may have been told they are loved, but they do not feel real, or as if they truly matter. And in relationship with a narcissist, your needs often don't really exist, unless you make a big deal of fighting for them. And if you dare to have needs, the narcissist may either ignore you, or punish you for having the gall to need something. In a healthy relationship between parent and child, an adult is, at appropriate times, able to set aside their own desires to take care of the needs of the child, as well as set healthy boundaries and limits, and as children grow, gradually give them the tools and practice in responsibility to ultimately take care of their own needs.Continue reading→