Connections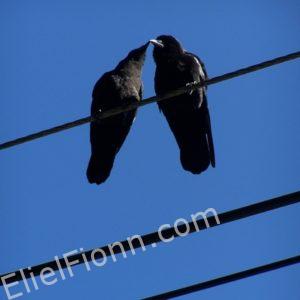 We label them: mom, dad, brother, sister, son, daughter, husband, wife, lover, teacher, student, etc., but many of our connections have no description that fits easily. Sometimes we meet someone and we are instantly friends for life. Or not.
Our connections may defy explanation, like how we may tolerate the behavior of one person, but not the same behavior in another. Our friends may be as varied as our personalities. We might have many friends that we could invite to a party and they would blend well, or we might wind up with a hodgepodge of disparate folks who can barely relate.
Some people bring out the best in us; we feel safe, comfortable, and expanded in their company. Around them possibilities abound. We feel loved and accepted. Around others, we may feel small and unheard. And there may not be anything these folks are saying or doing to make us feel this way, we simply do not feel comfortable. We may love them dearly too, but not want to spend a great deal of time with them.
We might meet someone who is highly skilled and very successful, like a teacher, doctor, therapist, or business person, and we may not be able to connect to them or they with us. And because that person may be an authority, we might assume there is something wrong with us, especially if everyone else we know thinks they are amazing. And they may be exceptional, just not for us. Continue reading→